Achieve your capital potential
Simplify the complex for your best project and portfolio results
---
---
Empower your team. Improve project delivery. Enhance financial success.
Your complete capital project and portfolio management solution
Flexible Guidance
The right processes for the right outcomes.
Optimisation
Capital project and portfolio optimisation.
Risk Mitigation
Portfolio and project-level risk management.
Intelligence
Real time reporting and insights.
Unified Governance
Project, portfolio and financial cohesion.
Expertise
Powered by over 100 years of experience.
Transparency and Influence
Absolute transparency,
decisive decisions.
See the complete picture, in real-time, so you can confidently make informed, data-driven decisions. Quickly shift from macro to micro views across any key priority including time, scope, cost and risk. Then make your move, rapidly responding to changing markets or dynamic projects for maximum impact and greater investment certainty.
Insights for influence,
power through people.
Regardless of reporting lines or project complexity, CAPEXinsights supports governance through influence. Use one platform to support business cases, inform strategy and perform project health checks. With real-time reporting, empower your people to make big differences to project delivery and the commercial success of your organisaton.
"Having an innovative product like CAPEXinsights has improved how we manage our Supply Chain Capital Program - from small to large and complex projects. Their expertise, along with our unique processes, gives us the flexibility and transparency to accelerate."

---

Luke Sawyer

Group Engineering & Sustainable Technologies Director, Lion
Your processes, our expertise.
CAPEXinsights uncovers your unique processes then brings them to life, including cashflow forecasting, risk management, compliance activities, and cost tracking. Configured to align with your business governance model, including project classification and intelligent gate control.
Designed for purpose,
easy to use.
CAPEXinsights takes your processes, combines them with best practices, then easily guides your people to achieve the best commercial outcomes, providing greater investment certainty. The right information is available at the right time in the project lifecycle to reduce risk, deliver on committed spend, and uplift overall project management maturity. Whether a seasoned project manager or new to the process, CAPEXinsights works for everyone.
The Power of CAPEXinsights
Confidence.
Peace of Mind.
Results.
Executives
Have confidence your capital portfolio will succeed in achieving your strategic directives while reducing risk. Top line visibility ensures team accountability, milestones are met, results are delivered, and overall portfolio performance is optimised.
Finance
CAPEXinsights improves cashflow forecasting with real time cost analysis. Collate and highlight meaningful financial reporting with ease, helping you focus on the strategic importance of projects. Arm yourself with the right information for understanding where risks arise to make corrective action.
Engineering
Empower your team from anywhere with real-time information, enabling them to deliver at their best. Emerge victorious on every project while developing project management maturity. Leverage over 100 years of engineering experience to solve your challenges before they happen.
How does your organisation compare?
Take the first step towards optimising your capital projects and portfolio. Your customised report will show you the ROIC benefits, gaps and opportunities as they apply to your organisation.
As leaders of capital project and portfolio management technology, we have the insights you need to realise your capital project and portfolio potential.
---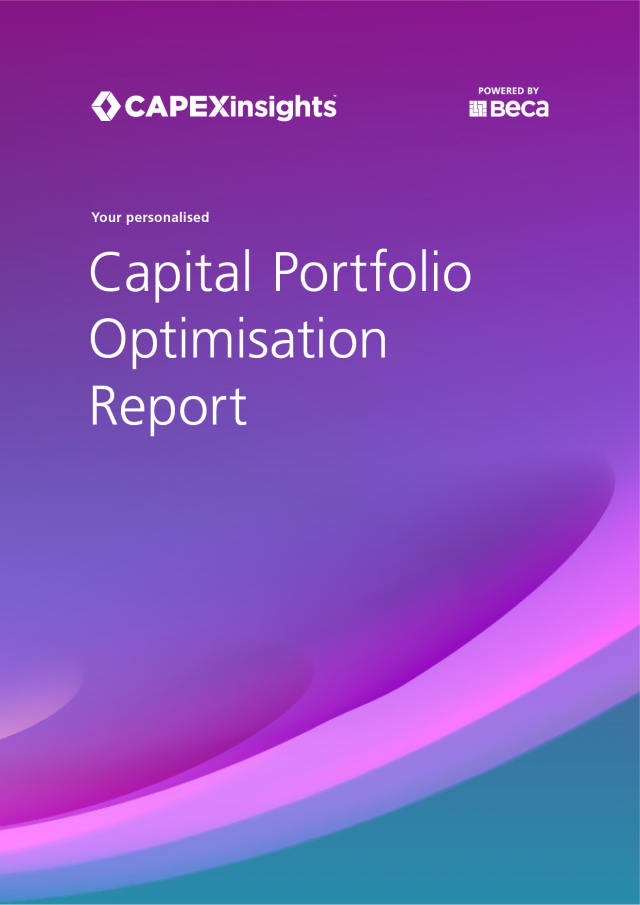 Subscribe to join over 3,500 of your peers in capital project delivery & portfolio management