Resources
---
How to build a business case for change
---
Engineering directors and their associated finance professionals are used to creating business cases for capital projects. But what if you need to build the business case for a capital project and portfolio management application? Business cases for IT projects are different. They require you to consider new stakeholders and new types of benefits – many of them hard to quantify.
As a project professional, you'd think gaining the ability to make informed, data-driven decisions about a billion-dollar portfolio would be a slam dunk. Industry-standard research by Forrester suggests the return on investment of a project management application can be as high as 250%.
But convincing decision-makers can be a tough sell. That's why you need to build a formal business case that aligns to your business strategy. Here's how:
Consider two levels of benefits for a compelling business case.
A capital project portfolio management solution delivers benefits at two levels: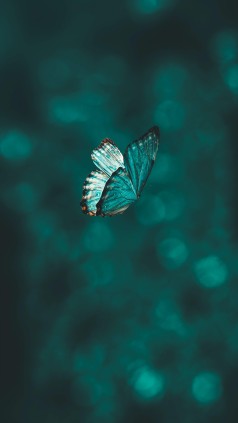 Project

– At a project level, CAPEXinsights provides the tools to improve business performance and maximise commercial returns. Its robust guard rails and step-by-step processes minimise the chance of overspends, late delivery, and unhappy customers. As a result, return on investment comes from:

Reduced budget overruns from improved visibility into project performance.

Savings from reduced project management effort and increased project throughput. Projects completed ahead of schedule deliver their benefits faster and allow people to be diverted into other value-adding tasks.
Further savings due to improved resource management, as the project team can spend more time on tools and less time filling in paperwork.

Portfolio – Portfolio managers know they can get a better

Return on Invested Capital (ROIC

) by improving portfolio efficiency. Independent research

[1]

suggests that as much as 11% of portfolio investment is lost by some organisations. Beca's experience is that organisations using capital project and portfolio management software can reasonably save between 2% to 6% of portfolio investment. Other portfolio-level benefit areas include:

Better strategic alignment by overlaying top-down guidance across every project.

Improved profitability and risk mitigation because decision-makers can quickly understand cost analysis and cash flow projections and intervene early.

Increased EBIT and margins due to improved productivity from using consistent, best-practice processes across multi-site operations.

Portfolio optimisation made possible by portfolio-wide, real-time reporting and insights.

Intelligent portfolio spend through visibility and smoother cash flow through discretionary funds.
"Project professionals are not the only people who benefit from 'zoom in, zoom out' project visibility."
Get support for building a business case for change.

Consult subject matter experts, stakeholders and capital project portfolio management teams to discuss any business problem and the anticipated benefits to inform a solid business case. By mapping these business benefits you can make a succinct and concise presentation for the business case for change.
E

xecutives

want to know their investment in CapEx is driving the organisation towards its strategic objectives.

Engineering Directors

can have confidence in their capital investment by highlighting and embedding processes that drive positive business outcomes.

Finance professionals

desire to improve cash flow forecasts and identify interventions that will improve profitability and governance.

Project managers

need to feel confident they're following the right processes for the right project scope with step-by-step guidance, while minimising project risk and meeting their project schedule.

Risk officers

and boards need to visualise and understand capital portfolio risk at an enterprise level and minimise capital expenditure risk through robust guidelines and complete transparency across every project at every level.

Site managers

want to stretch project resources further by reducing the time needed for manual reporting.

Sustainability officers

aim to build carbon calculations into capital project decisions and ensure capital portfolios align with sustainability strategies.
Use a situational assessment to measure the proposed business change
We have developed a financial model that can help you estimate the benefit to your ROIC of change, helping you convince relevant stakeholders exactly how portfolio inefficiencies are affecting your company's performance.
You can use the findings from our Capital Portfolio Optimisation Calculator, which will quantify cost-saving, opportunity realisation, and value-creation strategies, to convince multiple stakeholders, showing:
The business case for change for Engineers: to make day-to-day work more productive and efficient at a project level.
The business case for change for Executives: to improve transparency and reduce spending at a portfolio level.
The business case for change for Finance: to impact ROIC
Conducting any cost-benefit analysis to add to your business proposal with project costs and change management milestones outlined will help strengthen the formal business case. If executives know you have done the relevant risk assessment for the proposed project then it will difficult for them to not greenlight your business case.
Map your problem statements to your formal business case
If you can answer "Yes" to three or more of these, the business case for a dedicated capital project portfolio software solution is likely to stack up. Your business strategy is likely to be inhibited by the challenges that you face, so you can use your executive summary to describe the problem statement affecting your key stakeholders. They may look something like this: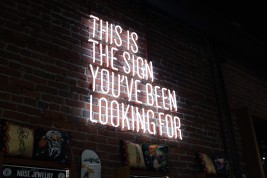 Some of our strategic projects are delivered late

Small projects are burdened with too much process

Too many projects overspend

Flawed projects sometimes go all the way to the capex gate

We have too much duplication between systems

We don't validate that we achieved the project's intended benefits

Project reporting takes too much effort

We have poor transparency and visibility across our portfolio
For further information about building a business case for change or to have a personalised demonstration of our product, please don't hesitate to reach out to us.
[1] Improving capability and performance across the capital project lifecycle, Deloitte Capital Projects, 2018
---
Related