Resources
---
What does your current project portfolio performance reveal?
---
Organisations know solutions are available to better manage risk and optimise outcomes in their capital project portfolio management. But many aren't aware of the growing risks being created by inconsistent, siloed, and manual processes that impact project portfolio performance. CAPEXinsights Business Case for Change Lead, Kim Featherstone, discusses the issues surfaced during assessments of capital project portfolio MAnagement practices in leading organisations.
"Often clients think they know where the issues are, when in fact, they typically underestimate the changes required"
"We know there's a better way. We just don't have time to stop and figure out what it is." This is a typical comment from the stakeholders we interview as we conduct 'current state' assessments of capital project delivery, risk management, and reporting processes as part of our 'Business Case for Change' practice.
In these project portfolio assessments, we leverage industry best-practice to benchmark six aspects of project portfolio management to establish where organisations are at in operational efficiency. This in-depth analysis of performance indicators helps organisations make informed decisions about how to improve their project portfolio performance. Often it requires a digital solution to support their capital project management practices or a complete overhaul of systems and processes. Either way, your organisation's project management office shouldn't neglect CapEx project portfolio performance checks.
Why organisations should monitor their project portfolio performance
Project and portfolio managers, including finance managers, reach out to us for three main reasons: either project teams have been tasked with finding project management improvements to processes, decision-makers are seeking greater transparency and insight from the project portfolio or CapEx managers are seeking better resource management and oversight of budget variance.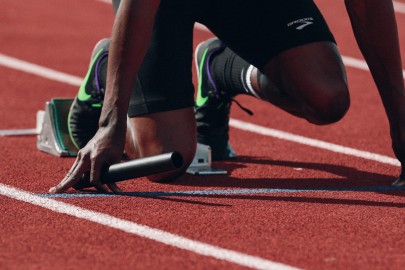 Often, project portfolio managers think they know where the issues are and assume the case for change will be an exercise in confirmation.
In fact, they typically overestimate their portfolio performance and underestimate the changes required. Adopting project portfolio management software can represent a significant change for any project management office, involving multiple communities with different needs and levels of delivery maturity and approach.
What the project management office discovers when we evaluate key performance indicators and project portfolio metrics is that successful capital delivery is about integrating systems, processes, and people – and a case for change requires analysis of all three.
Multiple systems mean manual rework, mistrust in data, and lost hours manipulating spreadsheets. With no central platform to view and manage portfolios, underspend is typical, but project portfolio managers have no easy way to see this and no way to react.
A European food manufacturer we worked with had built a comprehensive system to allocate and control CapEx. But the system was entirely disconnected from the systems used to deliver the projects. Data used to calculate a business case for CapEx approval was invisible to the delivery and governance teams, with the resulting risk that projects could diverge from their original intent without oversight.
This type of scenario is why we're often called in when boards are concerned about the governance of CapEx projects. Understandably, directors and executives worry about poor visibility across what can be billion-dollar portfolios. They want to get a high-level read on the current status of capital and to understand risk at any given moment in time, especially within high-risk projects or projects aligned to strategic goals.
More recently, the impetus for increasing visibility in the portfolio has also come from sustainability officers who need to build carbon calculations into capital project decisions and ensure capital portfolios align with sustainability strategies. The portfolio of projects is a reflection of the organiation's strategy after all.
Another European client had doubled their capital budget to meet their sustainability goals. This new challenge needed a new system to both calculate the return from a carbon perspective, but also to dynamically compare scenarios based on long-term decarbonisation goals, asset replacement needs, and shifting fuel and carbon prices.
Typically, after conducting multiple stakeholder interviews, even in larger organisations it's common to find very few or siloed standardised processes for delivering or governing capital projects. While our interviewees usually have an excellent grasp of the fundamental principles of project management, this knowledge often comes from previous organisations. Individual project managers are highly competent but have brought in their own systems and processes to fill gaps – relying on individual competency over process.
This results in wide variations in delivery styles, risk management, and reporting methods. Often, we see similarities in CapEx approval processes and major control points, but very different lifecycles in the run-up to pre-CapEx gates. We've had cases where delivery teams were creating new ways of working each time, effectively making everyone relearn processes, leading to delays and variable outcomes. Even when teams retained processes after the project, the knowledge was held with individuals and remained undocumented. This type of project portfolio management process can cost significant time and money - from unmet business objectives to ineffective resource allocation.
A large dairy company needed to consolidate its ways of working to deliver on business growth strategy. At the time, multiple communities were all running capital projects, with their own central CapEx office. Each community was running parallel processes and their own lifecycles. They were protective of their way of working and resistant to change.
Once people can see the inefficiencies and duplication, communities can jointly agree to pare back and reconfigure processes. This shows the value of having a single common delivery language and the ability to share learnings and insights. After all, project success rates are linked to portfolio performance and ultimately the organisation's business strategy. Running the Business Case For Change process brings all the voices together to understand the full picture.
We've spoken to some passionate and highly experienced project managers. But companies with great project managers often find individual heroics are masking inadequate processes.
A global minerals processor we spoke to found that relying on experienced individuals actually impacted both performance and culture. With no clear guidance on what the business wanted, talented project managers suddenly felt ineffectual.
When teams lack standard processes or role clarity, people fall into defensive behaviour and lack appreciation for the value of each role. Those left to sort out their own ad-hoc reporting are often scrambling to produce a hurried paper trail to justify decisions. When project portfolio management focuses on project management processes that fit their individual communities, project managers can ensure projects represent business value mapped to strategic objectives.
A Trans-Tasman food processor had a small, busy geographically dispersed project management team. Our Business Case For Change process uncovered 'forgotten' site teams – removed from central engineering – forced to use project processes that were not designed for them.
When caught between the site manager and engineering, you can be torn between competing priorities, battling the system to get essential maintenance projects prioritised against a business strategy that favours projects with a higher internal rate of return. This is what happened in the above example.
The advantages of undertaking a Business Case For Change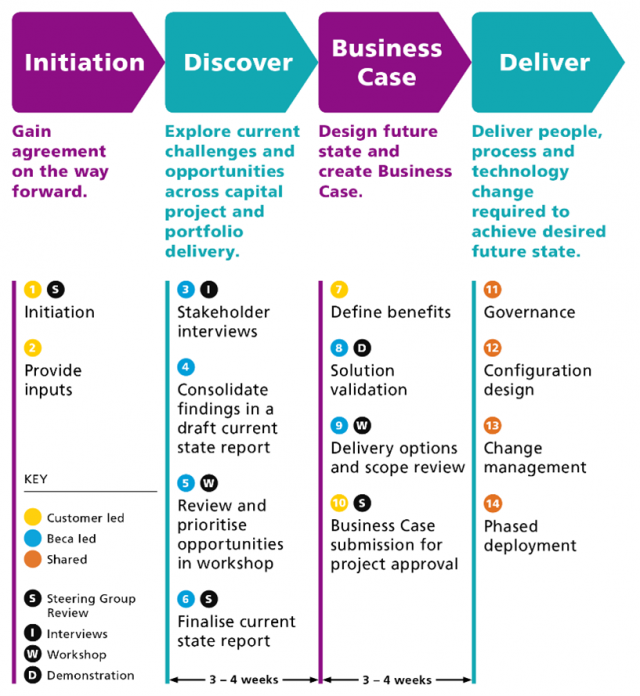 Building a Case For Change requires detailed analysis to inform the business case for a capital project solution, however, it also helps organisations understand what's possible and where the inefficiencies are in their organisation.
Culturally, it gives the whole organisation a chance to hear from each other about what's working and what's not – and to appreciate what each part of the business needs to be successful. This is important. When you implement a capital project and portfolio solution, having that level of appreciation means everyone understands the need for change.
Organisations can then see their potential while having a blueprint to work towards. They have insight into what to do first, where the priorities are, what can be held off, and which communities to bring on first – supporting effective change management.
BOOK a CAPEXinsights consultation to discuss how our Business Case For Change process can help your organisation.
---
Related